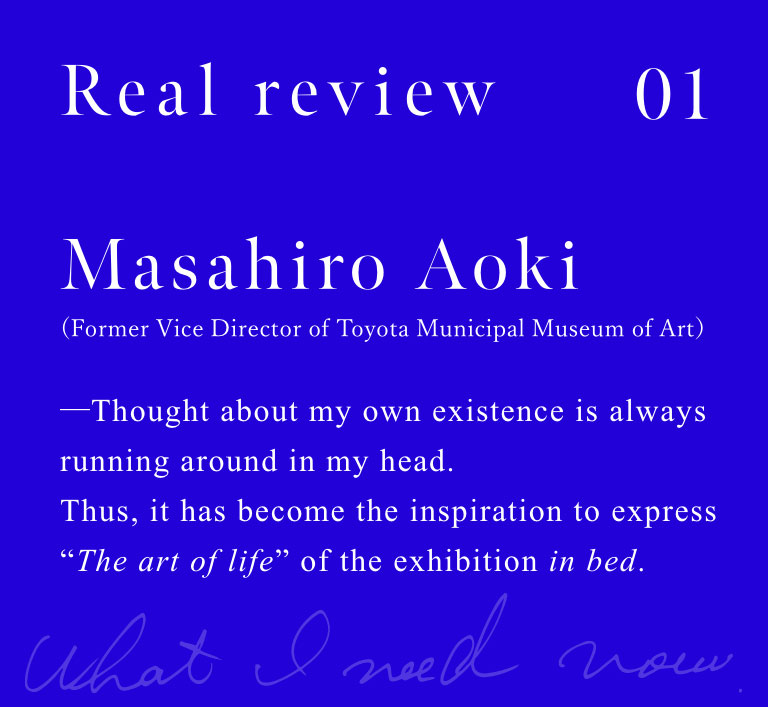 – Toyota Municipal Museum of Art was opened in 1995. Mr. Masahiro Aoki was one of the founding members of the museum. Mr. Aoki established the arrangement of the museum concept and collaborated with an architect, Mr. Yosio Taniguchi, by proposing the ideas regarding the exhibition rooms. The current museum style has been attributed to Mr. Aoki's original vision and strong belief in his approach to selecting collections from domestic and overseas.
In addition to hosting large-scale exhibitions, the museum has organized themed independent shows based on its collections. –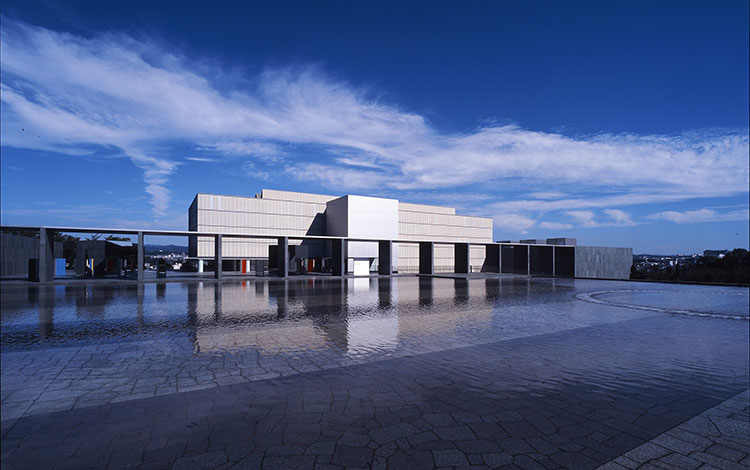 ---
Mr. Aoki's view
When establishing Toyota City Museum, first, I searched for approaches to creating collections and curating artists.
In general, art shows are organized by collecting information about the artwork and compiling them along with themes; in this way, an art show would be produced without opposing the context of the work. Artwork is expected to be selected through a discussion with an art dealer using resources.
Mr. Aoki wonders if this general approach would cause an inductive reasoning effect on the evaluation of artwork.
Mr. Aoki says, "When I work with an artist, I always meet the artist in person as long as the artist is alive. When I selected an artist's work, I tried to determine when the prime period of the artist was; it was one of the most significant aspects. Then, I would look at the artist's work with my own eyes."
He flew overseas to visit and meet artists directly and repeated negotiations with them. He visited artists, including a London-based sculptor, Tony Cragg, an Italian sculptor, Giuseppe Penone, a Spanish contemporary artist, and Antoni Tapies, and negotiated them face-to-face.
Regarding a French artist, Sophie Calle, first, Mr. Aoki tried to negotiate with her through his acquaintance who was working with her; however, it did not work out. Mr. Aoki could not change his mind and decided to visit her himself, which did not work, either. However, Mr. Aoki kept sending her his message, "I would like to have your work" for three years. After all, his wish came true; his persistence and patience led to a successful negotiation in his proposal regarding her work, Les Aveugles; he acquired Sophie Calle's work into the museum collection.
To build the stage that was called a museum, Mr. Aoki repeatedly encountered difficulties or engaged in heated discussions till he could satisfy. Throughout those experiences, the unquestionable passion and keenness as a curator were cultivated within himself.
"Establishing a collection or producing an exhibition is to embody my visions." Still now, the presence of dignified and serene ambiance of the museum still implies his implicit visions and absolute determination.
IN BED
A bed exists not only for rest or sleep but also for birth and death, peace and sickness, sleep and dream, and lovemaking and pleasure. While a bed is a physical and psychological place concerning life and sex, it is also an origin and terminal point where individuals begin their actions to face society. A bet has been a stage for diverse emotions, and I believe that it will definitely continue to be so.
The exhibition "in bed" was held in 2004 and is still fresh in our memories.
Sleep has always been a part of human behaviors; the styles and ways of beds are diverse.
The exhibition "In Bed" was composed of the work of twenty-two different artists that involved a bed; the collection of work extended to various expressive media with paintings, sculptures, videos, photographs, etc. The artwork at the show included Joseph Beuys's photography, "Campaign Bed," Nag Goldin's "Skinhead having sex, London" and "Bloody bedroom in a squatted house, Berlin" Sophie Calle's "Room with view" is Sophie Calle's documentation, in which Calle requested her visitors to tell stories so that she would not fall asleep in Victor Hugo's room. Yayoi Kusama's self-portrait showed herself in a red costume, lying down over a mirror ball. Ron Mueck's sculpture of a gigantic man's face reminded us of the specific habit we continue in our lives. Yoko Ono's "Bed in" was the photograph representing a message for peace and love from John and Yoko on their honeymoon bed.
While I was observing the "In Bed" show, stories on the other side of each bed started to emerge spontaneously. It occurred as if I had been watching a film. The emotions in me began to arise. When I finished looking at the show, a story in which a bed and I were interwoven remained in my mind as realistic scenery.
Needless to say, my experience attributed to the strong message of each artwork. While I was absorbed in the world of "In Bed," I experienced being in touch with the source of my original self; it was an encounter with an enigmatic sense and space.
I, once more, talked to Mr. Aoki because I was curious to know how "In Bed" was born.
I ponder another theme of "In Bed," which is pleasure, and it is, in a sense, a sexual aspect. I wonder why the sex that is to produce life is combined with pleasure, and imagine that pleasure is a part of sex because we should not eradicate the action of bringing up lives. The universe seems to expect us to feel that way; this idea guides me to think about the relationship between the universe, life, and the existence of ourselves.
What he was seeing was a magnificent and, at the same time, realistic view. A fundamental question about existence arises from his pure mind, and he always wonders about life. Then, he continuously pursues the idea that life is beyond our intellects, but our existence emerges from a message from the universe. I assume that the exhibition "In Bed-the art of life" was born when his enormous imagination and inner thoughts rose to reality.
It has been nine years passed since the "In Bed" show. Mr. Aoki says that the thought about the existence of self belonging to the universe and life still runs around in his head. It is nothing new; he has been pondering this thought since he was young. I wonder if "In Bed-the art of life" was the manifestation of the accumulation of his thoughts and questions. Once again, I could not help being deeply moved by this unprecedented title, "Art of life."
Toshiko Iwata
To be continued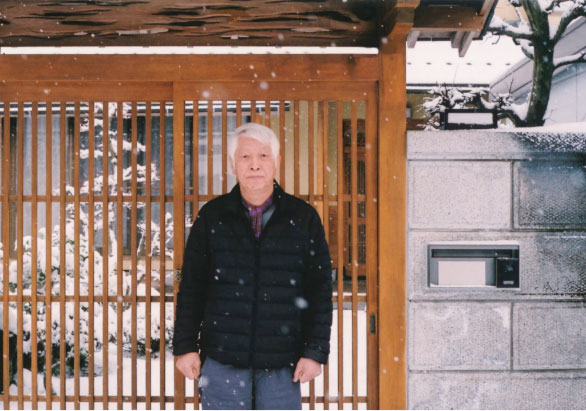 Twenty-two artists
presented at "In Bed" include:
George Adeagbo
Nobuyoshi Araki
Joseph Beuys
Christian Boltanski
James Lee Byars
Sophie Calle
Pier Paolo Calzolari
Marlene Dumas
Nan Goldin
Shoichi Ida
On Kawahara
William Kentridge
Yves Klein
Shiro Kuramata
Yayoi Kusama
Yutaka Matsuzawa
Ron Mueck
Shirin Neshat
Yoko Ono
Pablo Picasso
Arnulf Rainer
Bill Viola